jeallis
Regular price
Sale price
$23.98 USD
Unit price
per
Sale
Sold out
Outdoor Tanning Lotion To Get Dark Fast Tan, Tan Enhancer For Sun, All Natural Formula, 8oz
Achieve a natural, darker, long-lasting tan with less exposure to the sun with Jeallis Browning Lotion!Specially designed to help your body fully benefit of every single sunbathing session, Jeallis all-natural browning lotion promotes a deep, dark, long-lasting tan with just a short time in the sun.
The key to practicing safe sun is to protect and moisturize your skin. Enriched with plant ingredients, the Jeallis tan accelerator for outdoor sun does not only support getting a glowing tan faster, but it even moisturizes and nourishes your skin for an all-over charming summer look!
Product Info

triggered tanning process by stimulating and increasing melanin formation and offer you a natural, sun-kissed color. Simply apply the dark tanning accelerator all over your body and achieve a natural, darker, long-lasting tan with less exposure to the sun! Jeallis Browning lotion is not a self tanner! You do need to be in the sun in order to acquire an impressively beautiful tan.
EXPECT RESULTS REGARDLESS OF YOUR SKIN TYPE EVEN FAIR SKIN:A prefect bronzing tanning lotion choice even for people with fair pale skin. Unlike tanning lotions that may make your skin look unnatural or orangey, the Jeallis tanning accelerating cream without the use of DHA works in synergy with your skin to help it achieve a natural flawless tan that compliments all skin types. You will see it make a difference just after once use. No more spending long hours in the sun!
ALL NATURAL INGREDIENTS GIVES YOUR SKIN-LOVING SUNCARE: Only the high-quality oils which your skin need for a radiant, deeply moisturized, sun-kissed body are carefully mixed allowing the extreme dark tanning lotion for outdoor sun to get you tanned even faster. 100% natural coconut oil in the browning tanning lotion for outdoor sun nourished your skin with rich moisturization while boosting your tan & prolonging the life of tan, sunflower oil for a golden glow, cacao butter for radiant skin.
EASY TO USE AND GET DEEP, LONG-LASTING TAN: First use your favorite SPF 30+ and let it sit on skin for 5-10 minutes to avoid sunburn. After that, apply the Jeallis sun tan lotion generously and evenly all over your body 15 minutes before sun exposure. For maximum results, reapply frequently, especially after swimming or towel drying. Your skin will get a golden, ultra-attractive deep tan that will last for a long time.
ALL NATURAL & CRURLTY FREE & NO CHEMICAL NASTIES: At Jeallis, we have obsessed with bronzed summer skin. Jeallis browning lotion with a tropical fruit scent contain only the finest natural, nourishing ingredients loved by every skin type. They're tried, tested and trusted by thousands of women all over the world for its superior tan-accelerating action, you will be confident, beautiful, and satisfied with the results!
Ingredients

Hydrogenated Kukui Nut Oil, Vitamin A, Vitamin C, Vitamin E, Coffea Arabica (Coffee) Fruit Extract, Aloe Barbadensis Leaf Extract, Potassium Iodide, Mineral Oil.
Delivery Time

Shipping times vary as we do ship worldwide from different fulfillment centers based on your location. Please find some approximate shipping times below for orders sent with regular shipping:

🚢US: 3 ~ 10 business days

**For tanning gels, it just need 2~5 days for shipping in US.

🚢UK / Hungary / Romania / Slovenia / Sweden / Austria / Denmark / Greece: 6 ~ 10 business days

🚢France / Germany / Canada / Italy / Spain / Netherlands / Belgium / Czech Republic / Estonia / Finland / Latvia / Lithuania / Portugal / Slovakia / Norway: 7~12 business days

🚢Poland / Luxembourg / Ireland / Bulgaria / Croatia: 8~15 business days

Kindly make sure that the shipping time will not delay your tanning plans before ordering! : )

We do not ship on certain public holidays.

If you need to know about detailed delivery time of shipping to other country or area, kindly contact us at info@jeallis.com
Directions

To Spent Less Time In The Sun For Evener, Deeper, Darker, Deeper Tan, Please:
1. Apply an SPF of your choosing first. We recommend an SPF30 and above. Let it sit on skin for 5-10 minutes and then Jeallis Browning lotion.

2. Lounge in the sun and reapply as needed. Monitor your sun time to prevent burning.

3. After you tanning session, we recommend you wait 4-6 hour before showering as your tan is still develop during this time.

4. The brown tint can stain, so allow the Jeallis Browning lotion to soak in and dry before laying on a white towel! Rinse immediately to avoid staining when contact made with these items.
Cautions

For external use only. This product does not contain sunscreen and does not protect against sunburn. Repeated exposure of unprotected skin while tanning may increase the risk of skin aging, skin cancer and other harmful effects to the skin even if you do not burn. Avoid prolonged exposure to the sun. Keep out of reach of children. Avoid contact with eyes. Stop use if irritation develops.
Share
View full details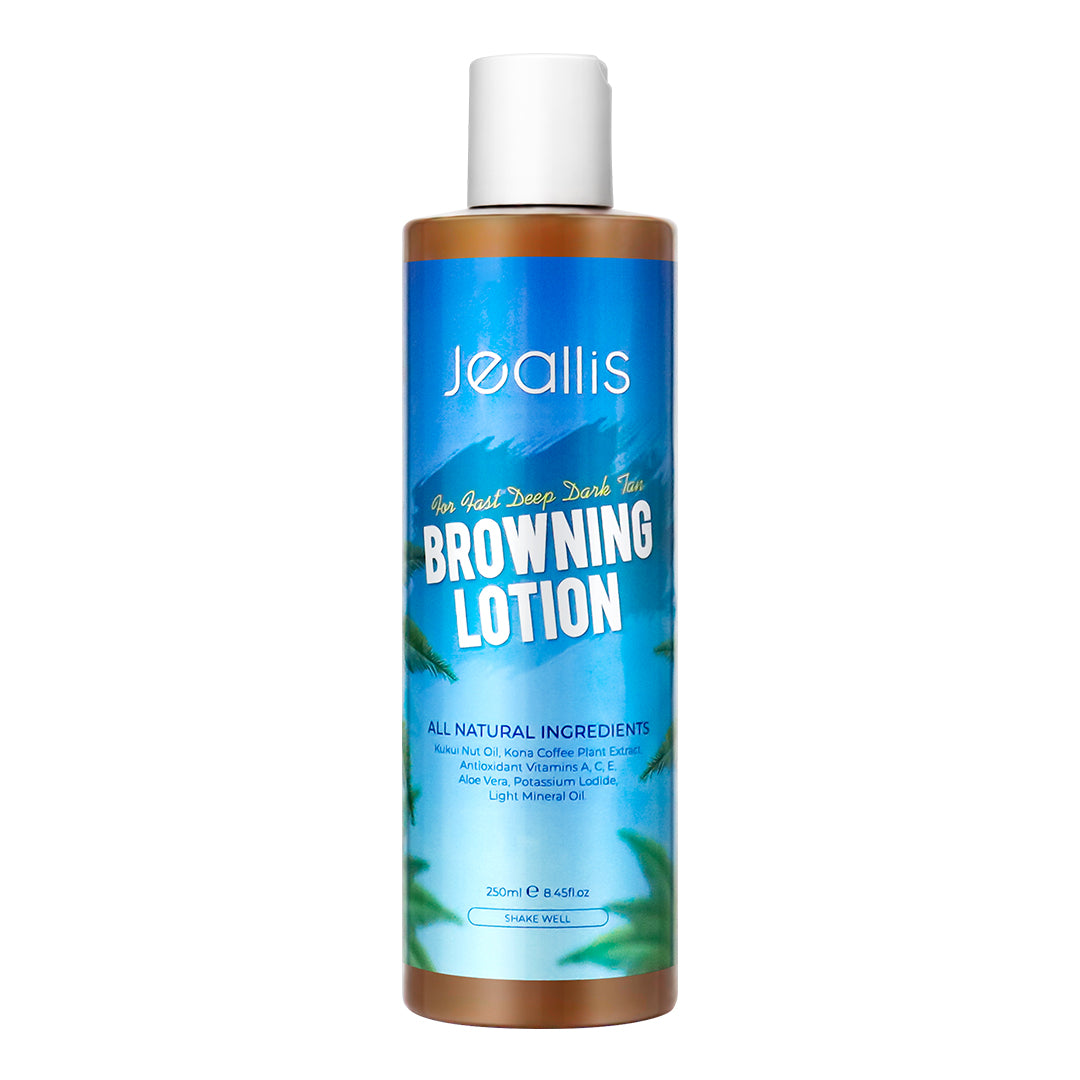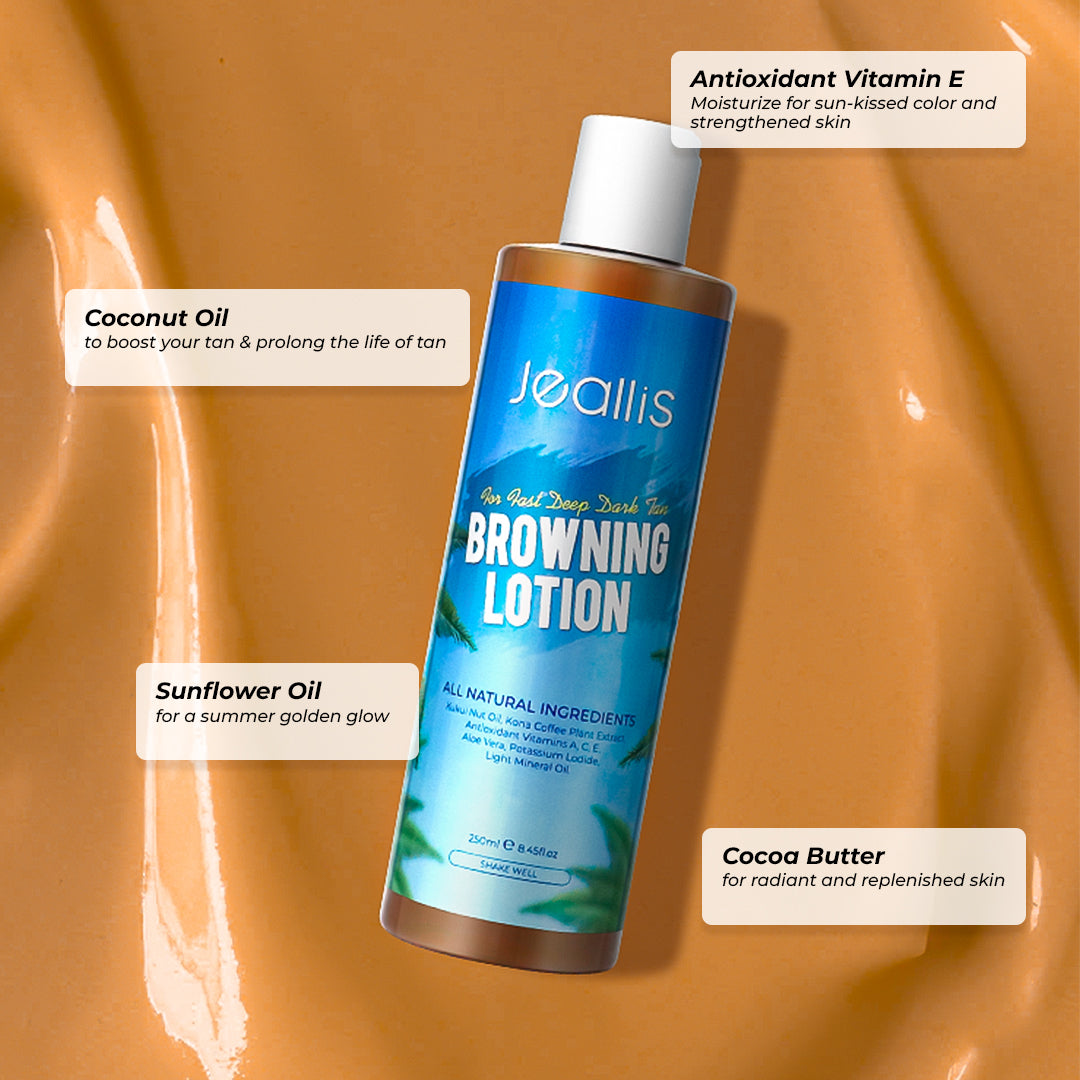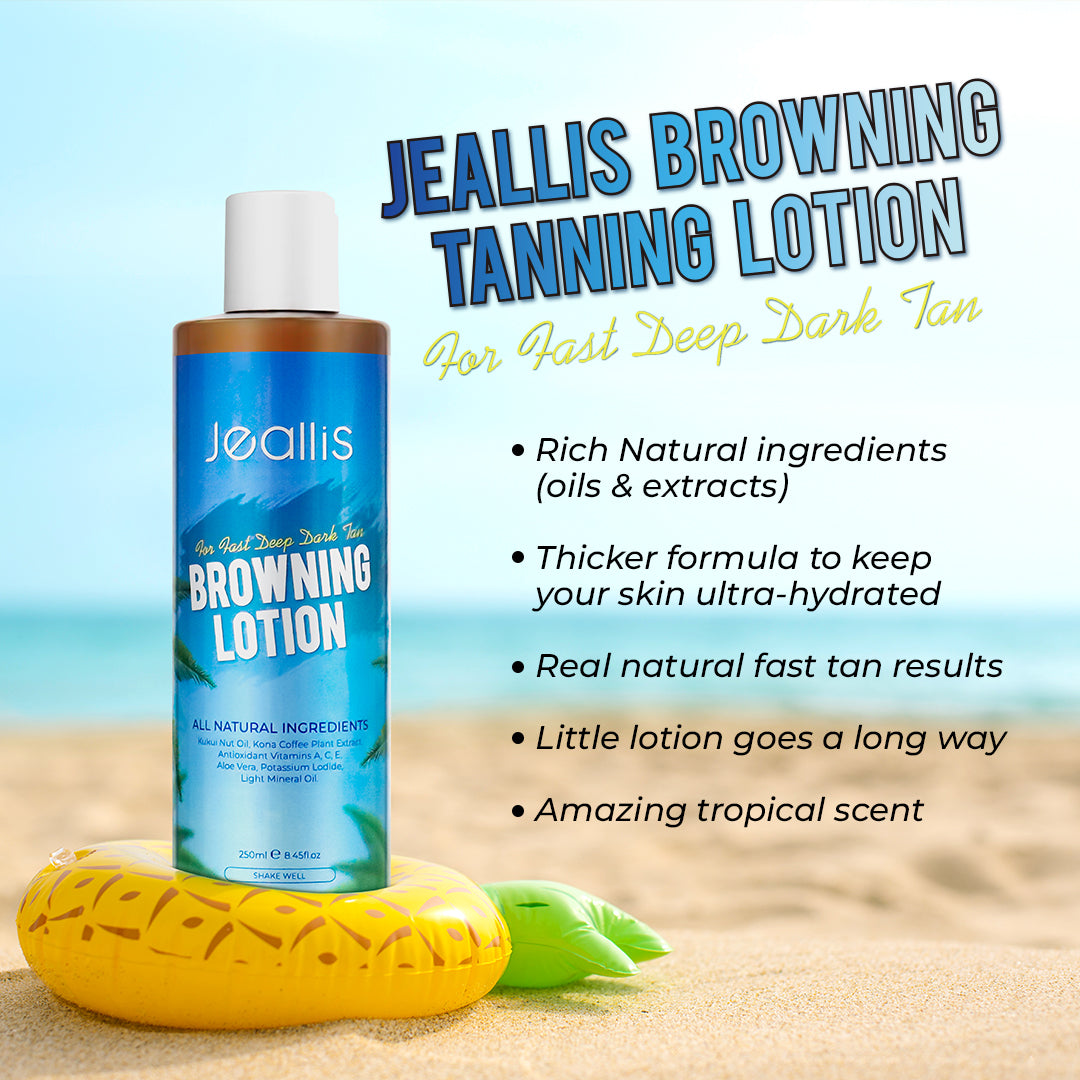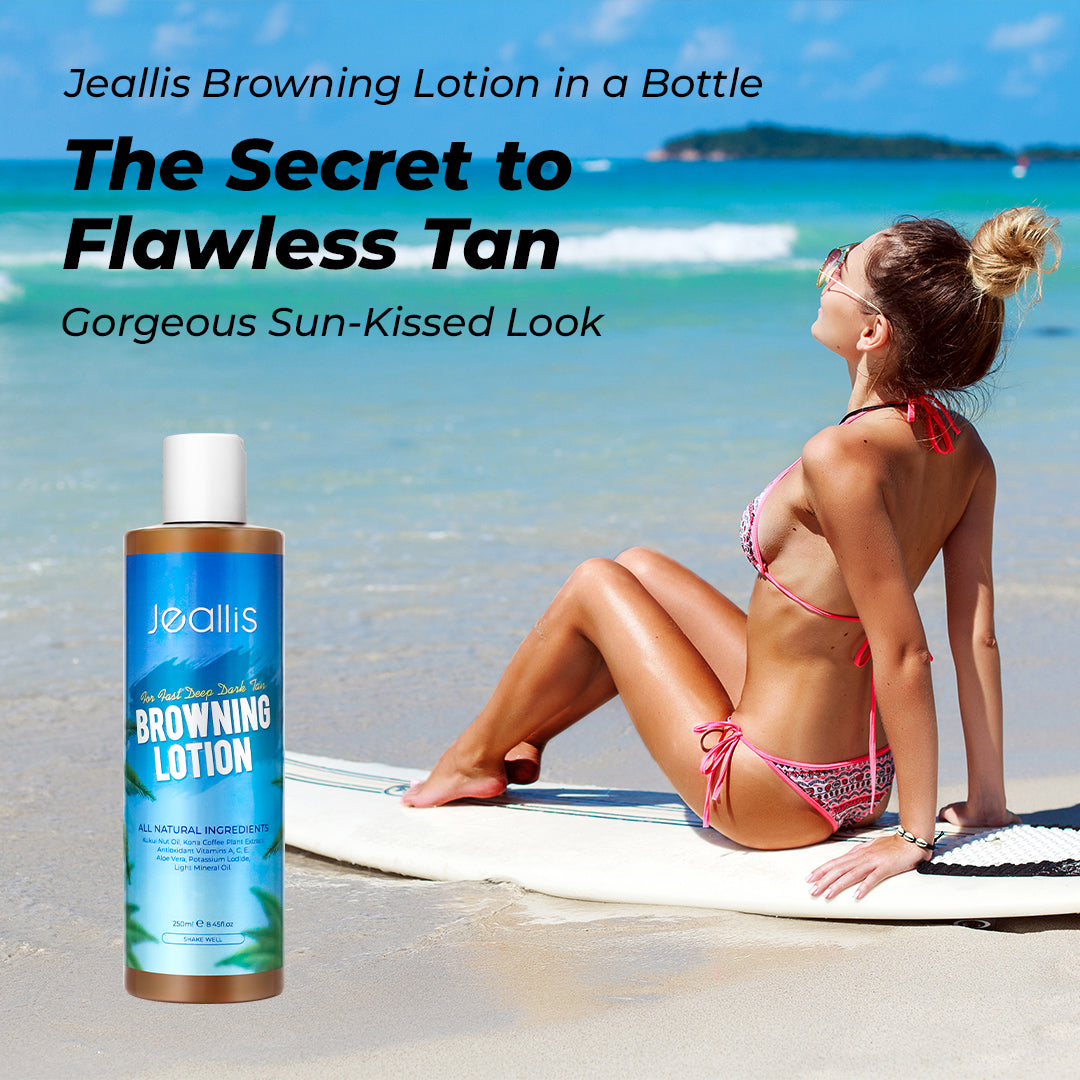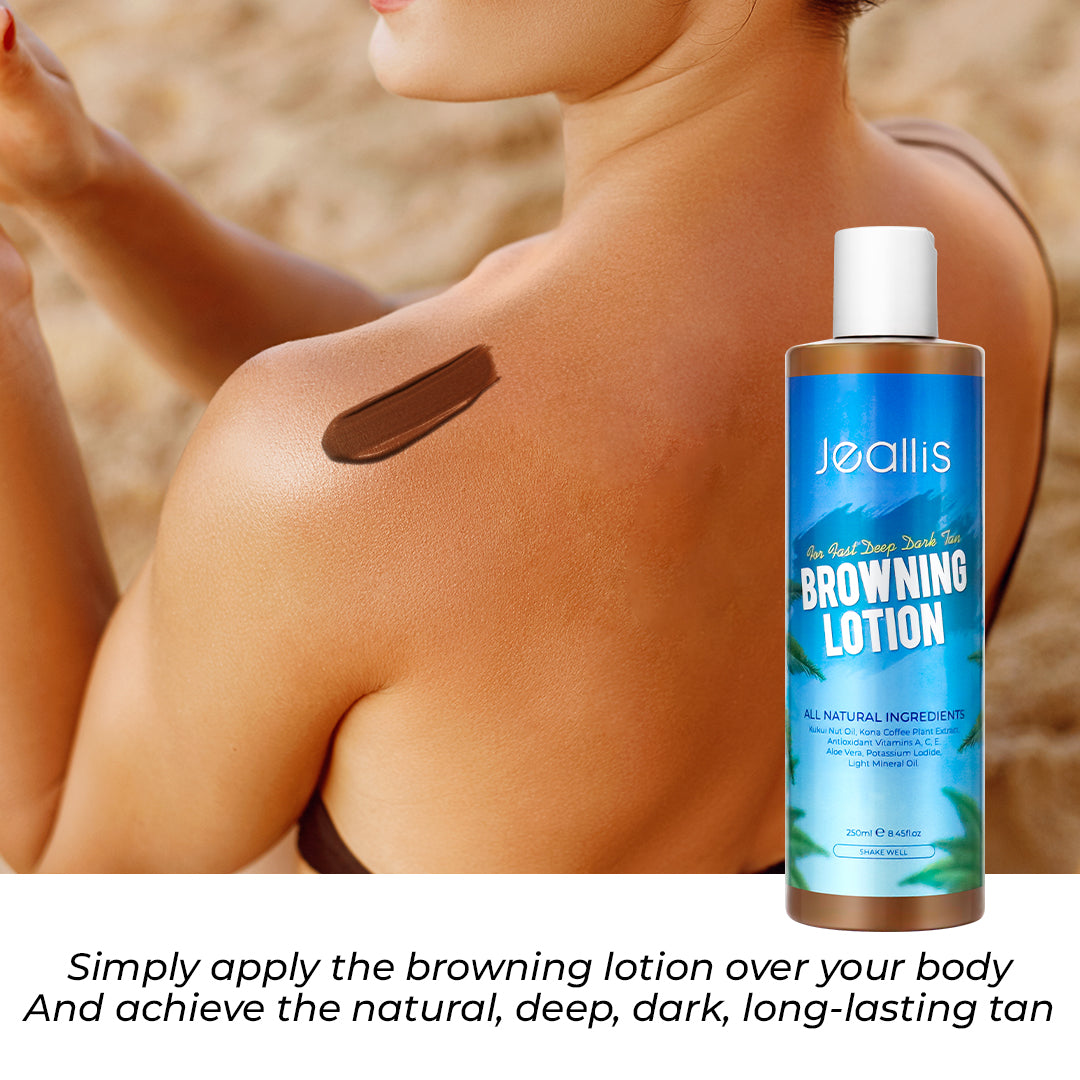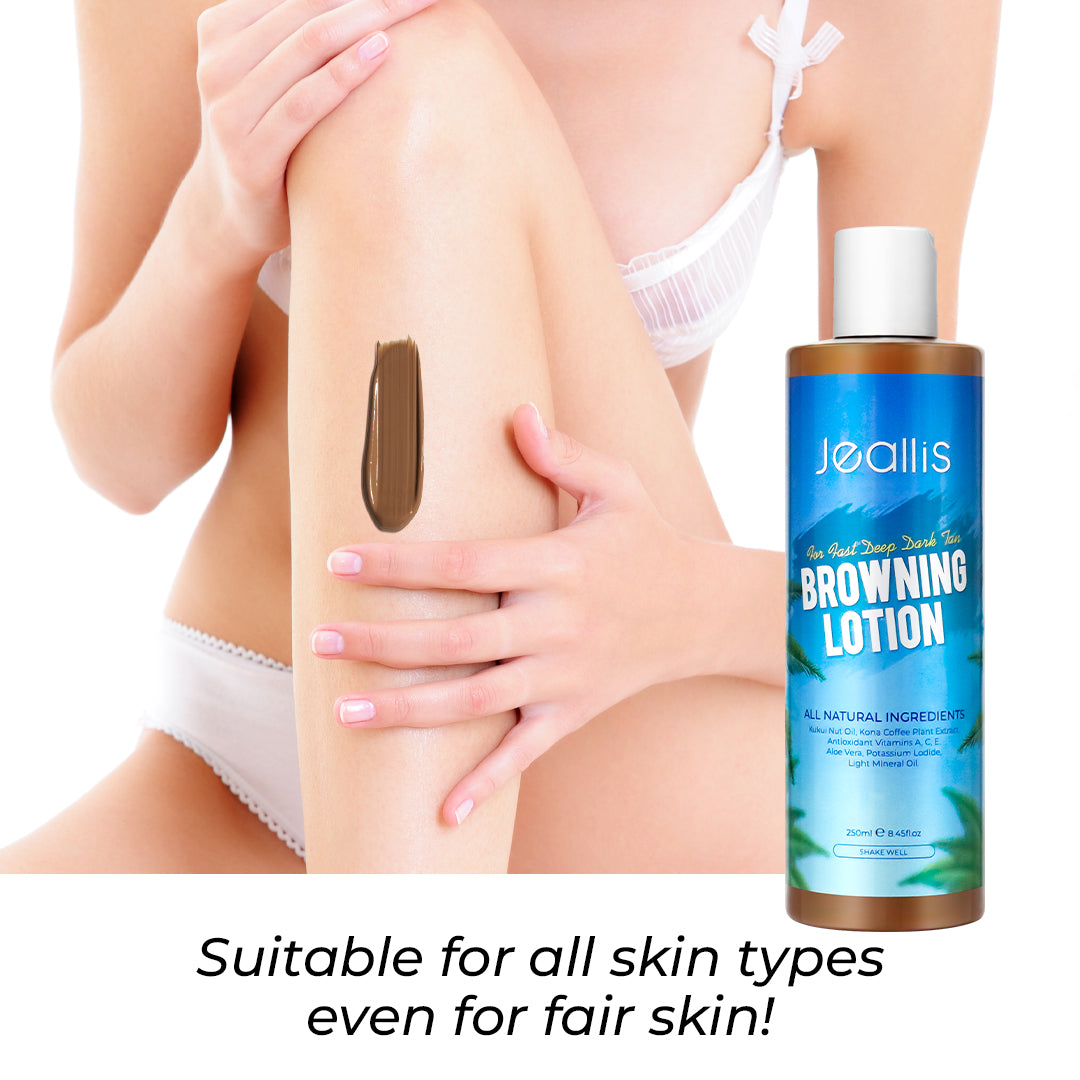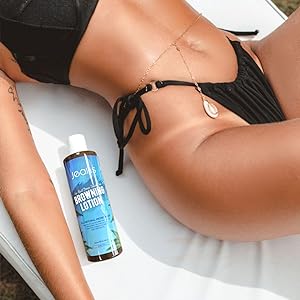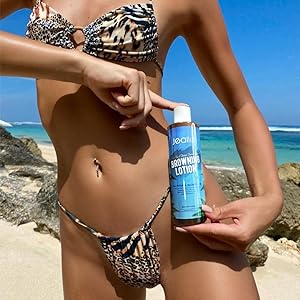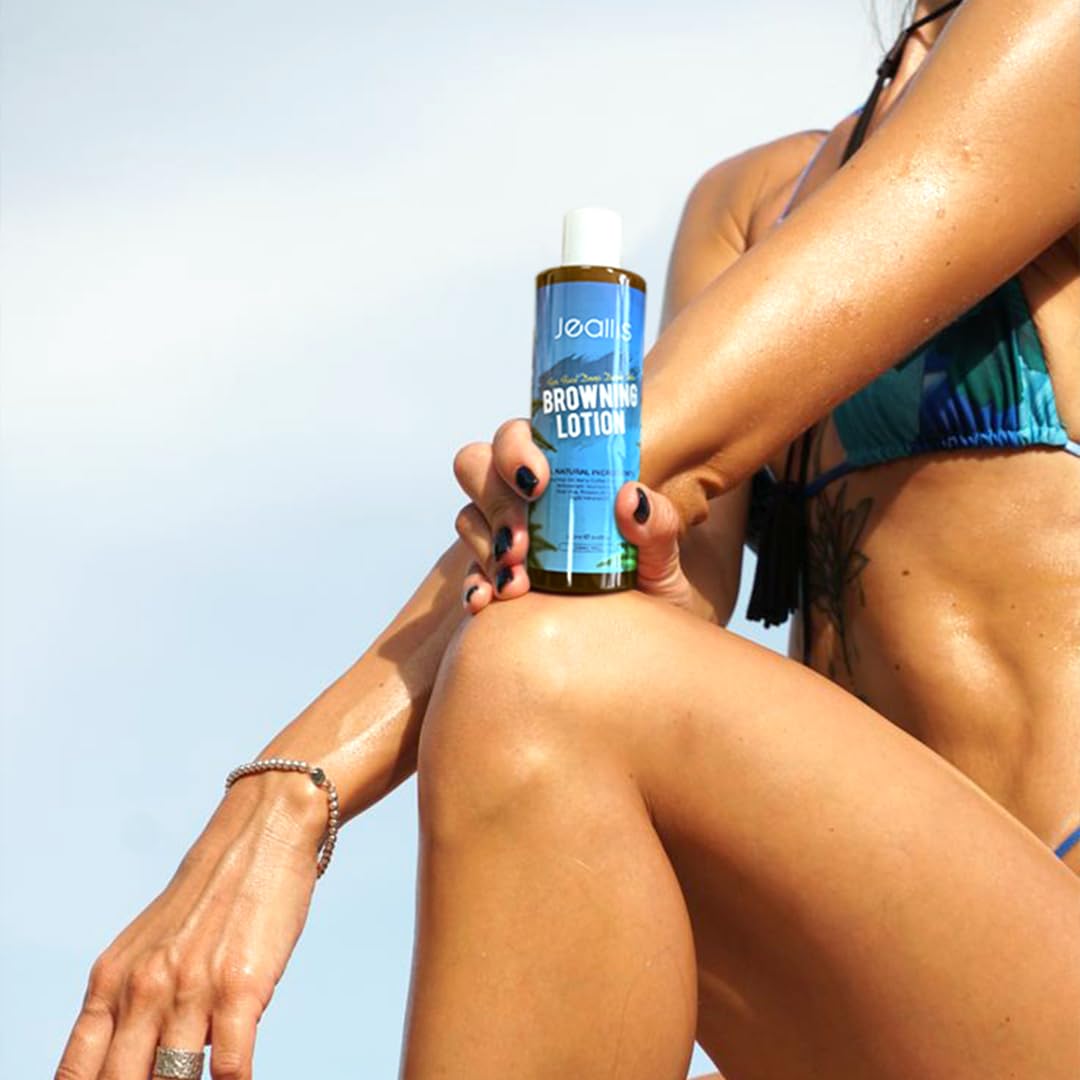 OMG the color!
Love the color and moisture this bronzer provides!
Wonderful
I always get a wonderful tan with this product. I wouldn't use any other one.
Great product!!!
Omg I was tanned the next day. I do not get brown easy because Im so fair skin but after using this product 2 days in the sun about 2 hours straight I have a nice tan. Use sunblock with it because its strong and I didnt want to burn. Loved it!! Will definitely buy again.
Moisture galore?
This has always been one of my faves. The bottle was smaller than I realized but I love this product